Female Hypnotherapist and Coach
Your registered female hypnotherapist in Burton on Trent
My name is Aniko Hevizi. I am a certified Clinical Hypnotherapist and Advanced Hypnotherapist, an NLP (Neuro-Llinguistic Programming) Practitioner, an Emotion Solution Specialist, an OldPain2Go Practitioner and a Jack Canfield Success Principles Trainer. I am based in Burton on Trent and surrounding areas such as Swadlincote, Derby, Lichfield and Tutbury, however, you can book online sessions too.
Throughout my whole life I was helping people to feel better and to be more positive. I always loved listening to them and finding a solution to their problem with them. Seeing another person succeed gives me a boost. Knowing that they feel better after talking to me is the real contentment for me.
I believe that the key to your happiness is the appreciation of yourself and also, your surroundings. Accepting and loving yourself allows you to live a balanced and harmonious life. As a result, you can have everything you need to live a fulfilled life.
When you are centred, you're able to learn about yourself at a deeper level. It's very important to know what you want in life and how to achieve your goals. Seeing the world from a different perspective can help you to have better relationships in both private and work lives. Having a resourceful state allows you to make better decisions throughout the day, hence feel content.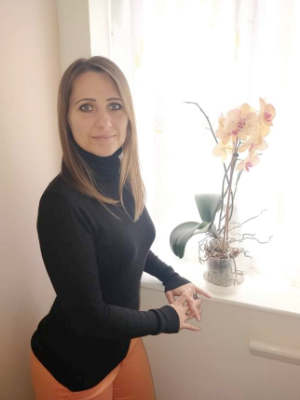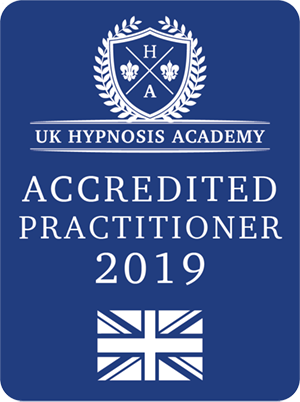 Qualifications as a hypnotherapist
I have qualified as a Clinical Hypnotherapy Practitioner, Weight Management Specialist, Smoking Cessation Specialist and an NLP (Neuro-Linguistic Programming) Practitioner.
Adding to my certifications, I'm a Jack Canfield Success Principles Trainer, a Kinetic Shift Practitioner (listed at UK Hypnosis Academy ) and an Emotion Solution Specialist.
I feel honoured to have been able to study with a highly acknowledged teacher at an excellent school in Rugeley.
I have studied at Skills 24 and Hypnofocus –
http://hypnotherapytrainingcourses.org/